Not All Paint Is The Same
QUALITY BEGINS WITH CHEMISTRY
More than 100 chemists, chemical engineers, technicians and support staff work tirelessly to ensure our formulations are best-in-class.
Discover the science behind Benjamin Moore quality.
At Benjamin Moore, we believe in doing things the right way. And that's why we set out to make our paint the best it can be.
It wasn't easy. Over ten years ago, we revamped our entire paint-making process — with new color machines, new formulas, and new colorants. The result? Our exclusive Gennex® Color Technology that delivers gorgeous hues and unsurpassed durability to ensure the Benjamin Moore color you love lasts for years and years. It's the "why" behind Benjamin Moore's renowned quality.
CERTAIN CHEMICALS CAN PREVENT PAINT FROM DELIVERING THE COLOR YOU WANT. SO WE GOT RID OF THEM.
Gennex: The Science of Stronger
Most common paint colorants require the addition of certain chemicals so that they can mix easily into any number of paints.
We realized that if we made our own colorants, designed specifically for our paints, we could remove unnecessary chemicals that weaken paint. What we ended up with is a formula that's better, stronger and simpler.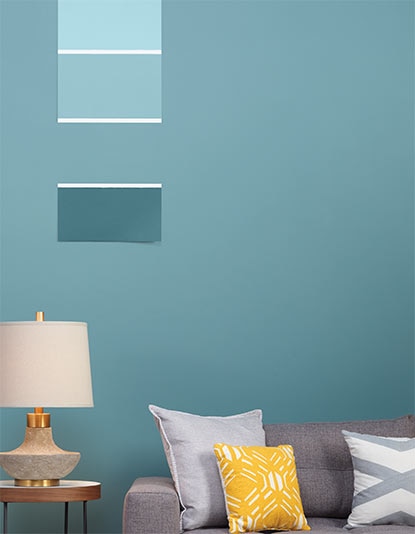 "YOU CAN'T SIMPLY 'MATCH' BENJAMIN MOORE PAINT COLOR IN ANOTHER BRAND. GENNEX IS THE REASON."—HARRIETTE MARTINSSENIOR BRAND MANAGER
Truly One-of-its-Kind Color
Gennex® waterborne colorants give our paints vibrant hues that last for years.
Our color consistency is the precise result of Benjamin Moore paint and Benjamin Moore Gennex colorant, together. This particular pairing is what makes Benjamin Moore products impossible to replicate.
So if you've spent days, weeks or even months choosing a Benjamin Moore color, it's critical to buy it from an authorized Benjamin Moore dealer, so what you see—and love—in the Benjamin Moore store, is what you get at home.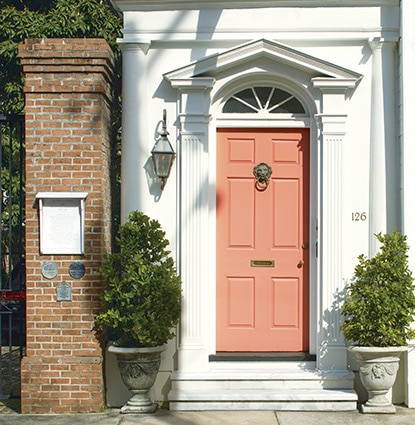 Ultra Durable, Remarkably Fade Resistant
Benjamin Moore paint engineered with Gennex Color Technology resists color fading indoors–and stands up to harsh weather conditions outdoors. This means the Benjamin Moore color you love stays truer over time, so you only repaint when you want to, not out of necessity.
And while other manufacturers' paints may be less durable with darker colors, thanks to Gennex, you get both premium color and proven longevity across the entire color spectrum.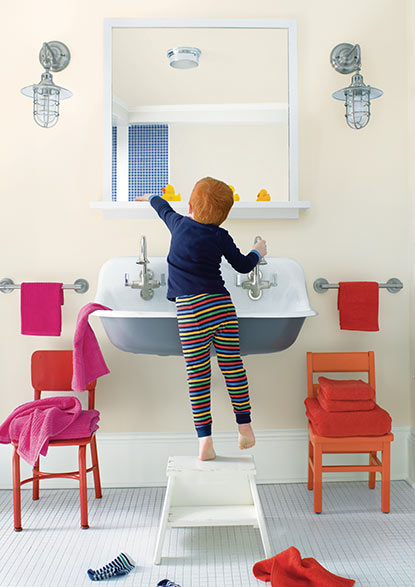 Environmentally Responsible
When we launched Gennex, we were the first company in the U.S. to introduce a zero-VOC (Volatile Organic Compounds) waterborne tinting system. The innovation of Gennex enables our zero-VOC paints to remain zero-VOC even after being tinted with Gennex colorants, an impossibility with generic, all-purpose colorant.
Gennex is a testament to Benjamin Moore's dedication to meet or exceed the most stringent environmental standards. With over 3,500 colors, you can pick the exact color you need, and know you've been environmentally responsible with each and every one of them.https://www.youtube.com/embed/ExulX0ik29U?rel=0Get one designer's insights on Gennex, saturated colors, go-to whites, and more.
Interior Designers Depend on Gennex
Achieving color accuracy for every client is of utmost importance to interior designers. Gennex gives them peace of mind.
"Gennex Color Technology ensures that the colors I pick are going to remain the same for years to come." See one designer delve deep into what makes a paint color great in this video.